Coffee Lover Gift Box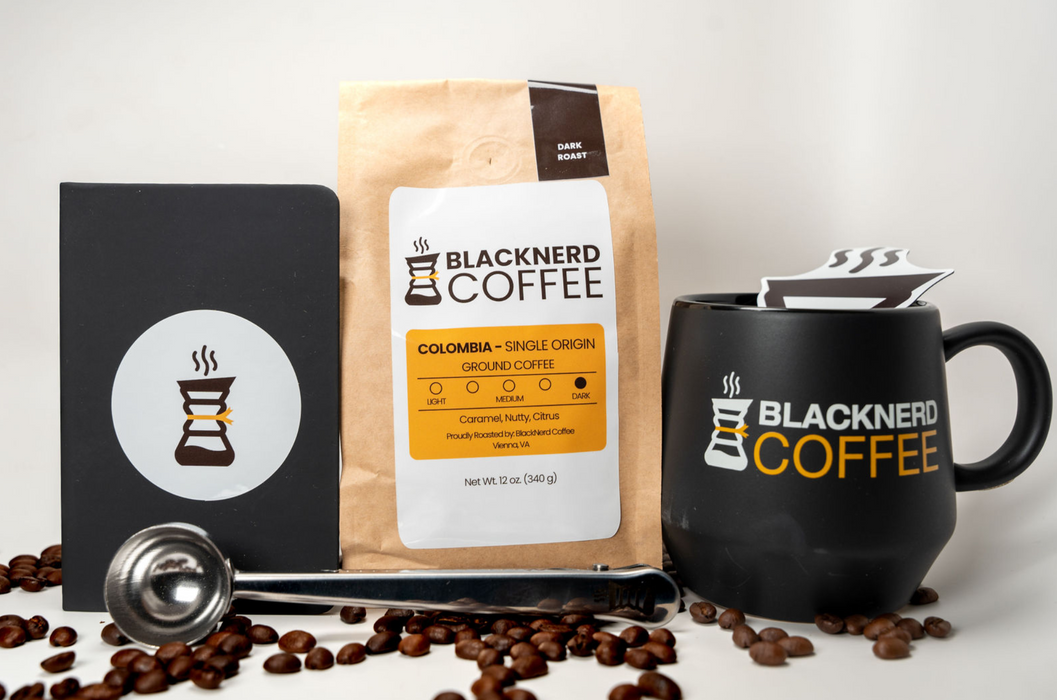 This one's dedicated to the coffee lover ... in you!
Deliver a personal package with all the necessities for a coffee loving experience to your friend, relative, or colleague. Designed for the coffee lover in your life, our Coffee Nerd Love Box gathers everything one would need for an intentional, and manifesting, coffee experience.
Here's what's included:

Choice of 12oz bag Coffee - choose below

BlackNerd Coffee Branded 16oz Matte Black Mug - perfect for consuming your perfect, personal cup of coffee at home

Mini Journal - to capture your thoughts and manifestations while preparing and enjoying your perfect personal cup of coffee 

Coffee Scoop Clip - making it easy to measure out your coffee for preparation and to make sure your coffee is stored correctly in the bag to maintain maximum coffee freshness as long as possible

BlackNerd Coffee Logo Sticker - because what's a nerd without stickers?

BlackNerd Coffee Logo Refrigerator Magnet - because your fridge needs some nerd love too!

Due to high demand and quick turnover, if the BlackNerd Coffee scoop and clip  is unavailable, an alternate will be substituted to avoid shipment delays!